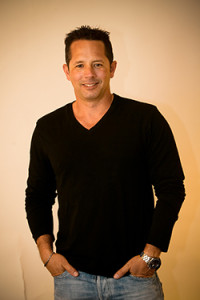 Pablo Giacopelli has been involved on high performance environments since an early age first as a player and later as a coach. He has had the opportunity to successfully coach some of the best female players in the world of tennis. He was selected to be the tennis team Captain for Estonia on the 2008 Beijing Olympics. His pupils successes have ranged from quarter final showings at Grand Slams to winning major WTA events to top 10 yearly race rankings. He is a certified personal and professional performance coach by the Coach U Institute. He is also a certified Professional Performance Tennis Coach and has been trained in Sports Psychology. Pablo has traveled around the world and speaks four languages. He has been a guest speaker at various conferences and seminars around the world. Lately, Pablo has been coaching people, under the banner of UXL, from all walks of life to discover their personal and professional potentials. Pablo is married to Madeleine and has been based in Tel Aviv, Israel for the last 3 years. He is the father of five children Vanessa, Jake, Mia, Gisella, and Anabella.
In Pablo's own words
Born to Argentinean parents working in Lima, Peru, I was the only child until my sister showed up. She ruined a pretty good gig for a kid who had all of his parents' attention all of the time!
During my boyhood years in Peru, I began to play tennis through the encouragement of my parents. I didn't like tennis. I loved soccer and motocrossing on the small bike my grandfather purchased for me for my tenth Christmas. Still, I had to do what my parents said, and everyone assumed that I loved tennis because I became good at it very quickly. Soon I was the best player of my age in my country, and at 11 years old I began to travel to international tournaments, where I also excelled.
My father, wishing to cultivate my athletic potential, began to plan my life according to his vision for my success. When I was 13, my parents sent me to attend a tennis academy in America. From there, I began to travel the world playing junior events. My life focused on making it as a professional tennis player. It became one big show, and I felt that I had to excel at everything I did.
As often happens when a person is forced to do something he doesn't enjoy, I rebelled when I got to college. There, I got involved with the wrong crowds—or maybe the normal ones—and began to party as hard as I possibly could. I experienced much of life, not all of it pleasant. I found myself stranded in a foreign airport. I slept for several days in the back seat of a car, too broke to buy food. So it went. All the while, my overactive instinct for survival kept me pushing myself to the limit.
Not surprisingly, I eventually burned myself out. My life was at a crisis point when I finally stepped into a church and for the first time approached God. But, it still took two more weeks before I made the decision to become a Christian. It would take many more years before I understood— and began to truly experience— the transformation that occurred in my heart that sunny, warm morning in church.
After that first defining point in my faith, my life took all kinds of twists and turns: marriage, the births of three precious children, a string of jobs and business ventures, a go at driving race cars, a divorce, and a growing religiosity that, far from freeing me, led me into bondage. Focused on keeping the rules rather than understanding God's heart, I became the prime example of a modern Pharisee.
My career as a professional world tour tennis coach started at a conference at the 2004 Wimbledon Championships. My job took me all over the world. I became familiar with a multitude of cultures. I experienced some amazing highs, but also some painful lows. There is no describing the thrill of marching into the inaugural ceremony at the 2008 Beijing Olympics and watching my players perform at the very pinnacle of their sport. Yet, I longed to wake up next to my kids each day. I missed watching them grow up into the wonderful people they are today. After too many lonely nights in hotel rooms, I began asking some deep, long overdue questions. What was life really about? Was this as good as it got?
Finally, while in a jet flying 35,000 feet above the Earth, I began to break down. That is when God opened the curtains on a new, far more wonderful way of living—one in which I have come to know firsthand the depths of His love and the life-changing power of His grace.
Since this new, second phase of my life began, I have remarried a wonderful Jewish girl who loves Jesus. We have two cute little girls, and we are based today in Tel Aviv. I have been working under the banner of my business UXL the last few years coaching and helping people all over the world to discover their personal and professional experiences.
Today, my life is still not perfect. However, every day I discover more and more the wonderful reality of how much God loves me and how He really sees me. My relationship with Him is no longer based on my performance, but on His love and grace for me. I am well on my way to recovering from Pharisaism as I understand each day a bit more what living out of the new heart Jesus gave me long ago, the day I first asked Him to help me see him in my life.
-Pablo Giacopelli